COME TAKE A STAND WITH US
To get involved, stop by our Lemonade stand: 
Sunday, October 24st 2021
11:00am – 2:00pm
In front of David's Pizza 
900 W Benjamin Holt Dr, 
Stockton, CA 95207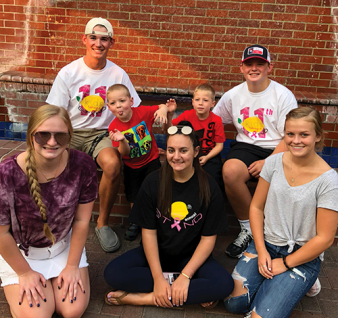 To volunteer, contact us 
for more information!
WHAT OTHER VOLUNTEERS SAY
"I started helping with the lemonade stand in 2008. I enjoy making signs, cookies and setting up the day of. I love seeing everyone show up and donating money for such a wonderful cause. I have been able to go to St. Joe's and get a tour of all the new additions for patients and their families. I am honored to be a part of a wonderful group of friends that have donated so much to our community."

WHAT OTHER VOLUNTEERS SAY
"I think we all know people who have lost their lives to cancer and many families who have been affected by this terrible disease. By participating in this event I feel like I'm helping the community and the people around me."

WHAT OTHER VOLUNTEERS SAY
"The reason I do Kids Taking a Stand is because I get to spend the whole day supporting a good cause. Every time we do the event, we get one step closer to finding a cure for breast cancer."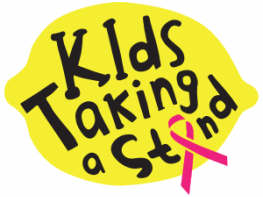 Keep in touch with Kids Taking a Stand by following us across all of our social medias!